Off Label Uses of Nuedexta
Are you familiar with the combination drug Nuedexta? If so, then you may know someone who suffers from Pseudo-Bulbar Affect (PBA). This condition is relatively uncommon in the US, but it can have an enormous impact on the life of patients. It is characterized by uncontrollable episodes of laughing or crying, even if it doesn't match how the person feels inside. Approximately 2 million individuals in the US suffer from PBA.
Nuedexta is the first-ever FDA approved treatment for PBA. It is a combination drug that includes dextromethorphan as well as the class I antiarrhythmic agent quinidine. Most patients with PBA also have some form of brain injury or other neurologic condition. Nuedexta has proven to be a lifesaver for them. However, it's interesting to note that Nuedexta can also be used for treating other medical conditions.
Several studies have been conducted to test the efficacy of Nuedexta for treating other disorders. Early results appear to be very promising, with health experts recommending the use of Nuedexta even for patients who do not suffer from PBA. These off-label uses of the drug Nuedexta might scare off some people, with many fearing that the drug might cause certain side effects that will only worsen the condition.
Using Nuedexta to treat Parkinsons & MS, click here for your discount savings card to save up to 85% on the price of your prescription.
Alzheimer's disease is one of the first medical conditions for which index is tested. Health experts conducted a randomized clinical trial to see how effective it will be for patients with Alzheimer's and significant agitation. The group was divided in two. The first was provided with Nuedexta, while the other was given a placebo. It has been shown that Nuedexta was able to help patients manage their dementia symptoms better.
Similar results were seen when Nuedexta was given to people with bipolar disorder. All of the patients had some form of depressive symptoms for two years at a minimum. Following 90 days of treatment, signs of improvement were readily seen in the patients. Health experts, however, agree that more studies are necessary to have reliable evidence for proving the effectiveness of Nuedexta for treating bipolar disorder.
Additional OFF Label Uses of Nuedexta Drug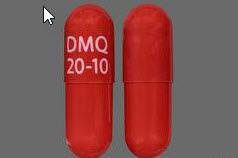 Scientists also conducted a study involving patients with diabetic peripheral neuropathy. The goal was to evaluate the tolerability of the combination drug with diabetic neuropathy. Interestingly, the researchers found out that the drug leads to a significant reduction in pain while also improving sleep and overall quality of life. However, it's important to note that for this study, in particular, a higher dosage was used than normal. This change in dosage could have had a large impact on the results of the research.
As you can see, there are plenty of Nuedexta off label uses, even for some of the more severe medical conditions. This doesn't mean, however, that you should use it for the conditions are suffering from without the guidance of a medical professional. Also, you should make sure that you take the right dose of Nuedexta to avoid potential side effects. It's important to keep in mind that despite the promising results of different studies, more evidence is needed to fully establish the effectiveness of Nuedexta off label uses when it comes to treating other medical conditions.
The medication used to make up the Nuedexta drug is in part what is used to also treat Parkinsons and MS. While Nuedexta for Parkinsons is not a confirmed treatment for the disease, there is a clinical trial that was done that showed promising results of the use of the drug to treat the disease.
(Need help paying for your prescription? Get your discount with this savings card.)
Just like using any medication, be sure to work closely with your doctor so you can make sure that you are a perfect candidate for Nuedexta. There are instances in which the combination drug might cause more harm than good for your body. It can interact with other prescription medications you're taking. Speak with your doctor first and ask how much to take daily and for how long. Following your physician's instructions is always recommended to obtain optimal results.